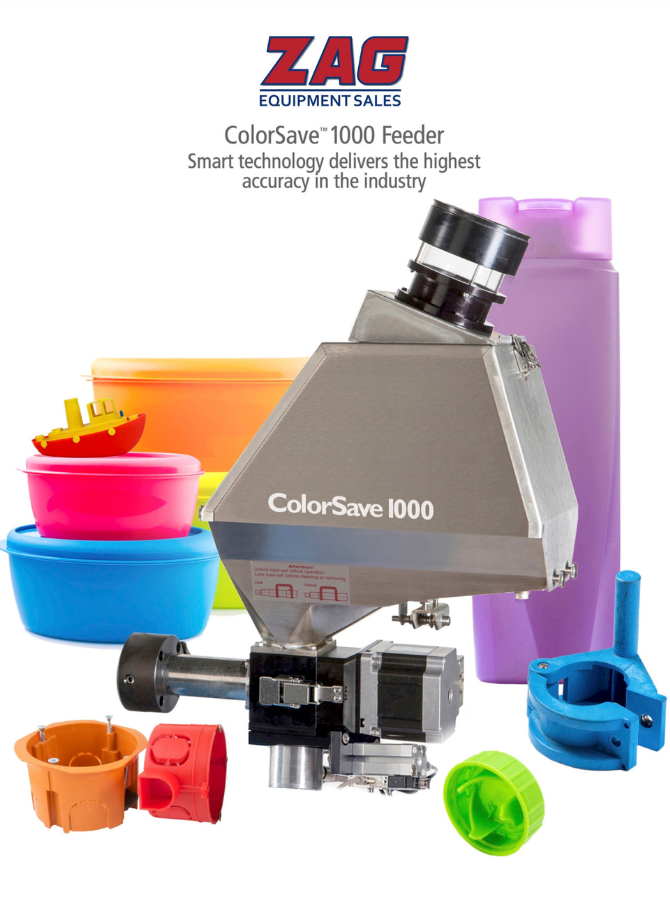 ColorSave Gravimetric and Additive Feeder
ColorSave is the first gravimetric color and additive feeder for the fast-growing injection molding industry. ColorSave enables accurate dosing and consistent metering down to a single pellet.
Injection Molding companies face a common challenge: inconsistent color quality during filament extrusion. Color issues can lead to high scrap rates and customer complaints. Color inconsistency may be primarily due to short screws without mixing elements, hand mixing offline and not using micro pellets or quick melt color masterbatches.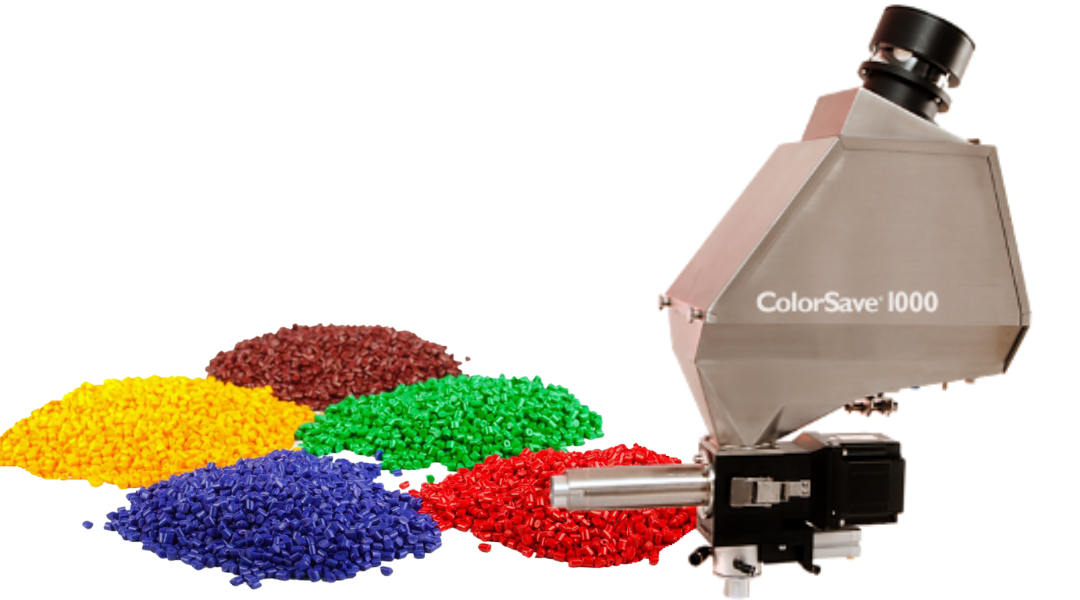 ColorSave - 1000 Feeder
ColorSave® 1000 is the only gravimetric feature that offers Smart-Clean automatic quick purging between runs:
⦿ Purge colorant in just 10 seconds
⦿ Simply press the "Empty" button and remaining colorant or masterbatch returns to the storage chamber
⦿ No more manual clean-outs between jobs
⦿ Enhance employee safety and reduce time and cost of purging colors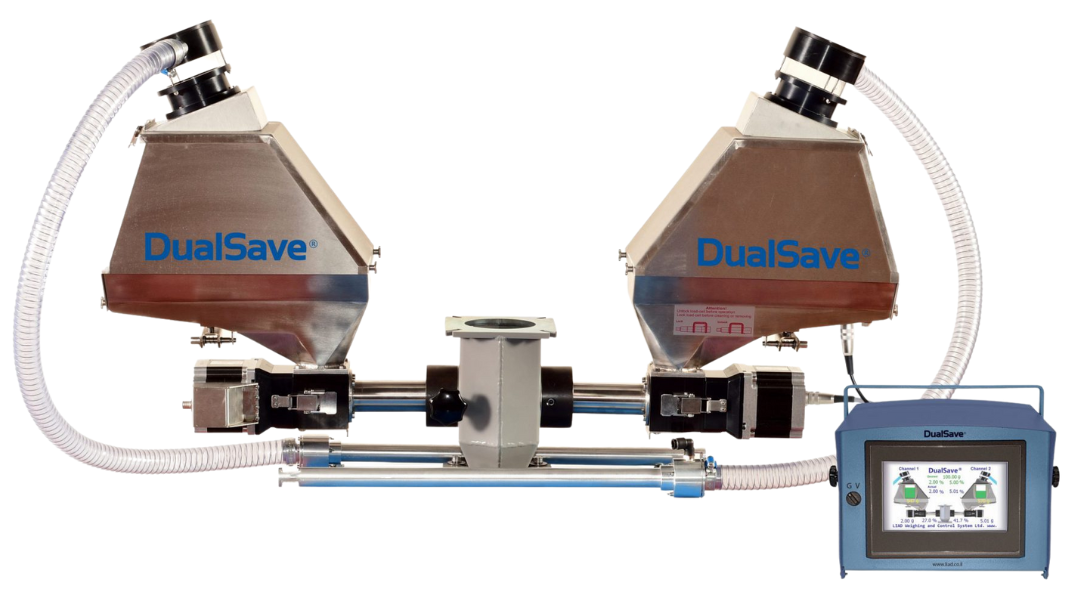 ColorSave - DualSave Feeder
A dosing system able to regulate two feeders connected to the same neckpiece with a single control unit.
DualSave precision double dosing system uses a single control to regulate two feeders connected to a single neckpiece. DualSave assures consistent and precise operation for either gravimetric or volumetric feeding to significantly reduce rejects and improve quality of the final product and save money.
ColorSave Microfeeder
The world's first small dose gravimetric feeder.
The patented ColorSave-Micro uses a vibrational, protected inner channel to eliminate exterior vibration and consistently deliver an accurate dose. Whether it's for more efficient production of small parts or to reduce material costs for extruded parts, ColorSave-Micro can accurately dispense materials with LDRs as low as 0.1% to 0.3%. Gravimetric weighing ensures consistent accuracy when compared to today's volumetric micro feeders. ColorSave-Micro is capable of integration with the Spectro in-line spectrometer to automatically adjust dosing during a production run.